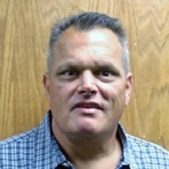 Wayne Bombardiere
We represent Independent Automotive Service Stations and Repair Shops throughout the New York Metropolitan Area. Throughout nine downstate counties we represent approximately 1000 members. Our goal is to protect the interests of these independent businesses and the motoring public.

Our Association was formed with the following purposes:

To foster retail trade in the gasoline and automotive service station industry and allied automotive trades throughout downstate New York.
To reform abuses therein and to stimulate and support fair competition in all business dealings.
To procure uniformity of trade acts and to use every legal means to eliminate unfair trade practices.
To promote and encourage at all times friendly business relationships and good fellowship among its members and others.
To actively support, by every lawful means, the enactment of wise and uniform Federal, State and Local legislation, especially insofar as it may affect the purpose of this Association; to prevent, if possible, any unwise legislation which may have a tendency to unjustly affect either retail dealers or the automotive industry as a whole.
To cooperate with other retail associations and other groups and organizations, so that there may be a resultant representative body strong enough to protect the retail dealers in dealing with each other, the major oil companies, their landlords and suppliers generally, and with the public at large.
To promote the general welfare of the motoring public.